Slingbus "Charm of Autumn"
You will need
- Crochet hook;
- wooden beads;
- scissors;
- awl;
- cotton thread ("Iris");
- kinder surprise container;
- a piece of rustling polyethylene;
Instruction
Tie wooden beads with red threads. Dial 5 air loops, connecting their ring. Then follow the 10 bars without crochet. Continue knitting with crochets, adding loops so that the bead is tightly wrapped. When the half of the "little case" is ready, put it on the bead, aligning the holes, and continue knitting.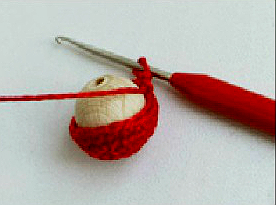 In the process of working on the bead in the upper part, begin to lower the loops. Leaving a small hole, tighten the thread and hide the tip under the bound sheath. Further, in a similar way, tie a few more beads with red threads. These details will be called "berries".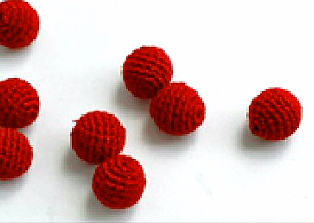 In the future, make a rattle in the form of an acorn. Take the container from the chocolate egg, make holes with an awl on both sides. Tie a "dress" of dark brown thread.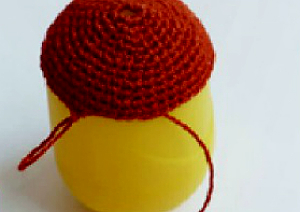 When you get to the middle of the "acorn", thread the ribbon beads into the holes. Then fill the rattle with beads or peas and, closing the container, tie up to the top.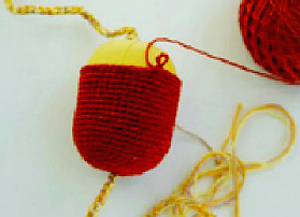 Tie a hat of an acorn with a beige thread in 3 additions - so the hat will be more voluminous. At the end of the work hide the end of the thread. The acorn is ready.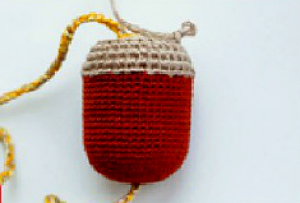 Now tie a rustling yellow sheet. Type 18 air loops and tie the chain on both sides: first, 6 crochets, then 6 half crochets and 6 crochets.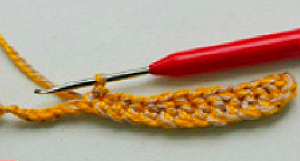 In the next row, high double crochets alternately alternate with small single crochets, thereby creating waviness.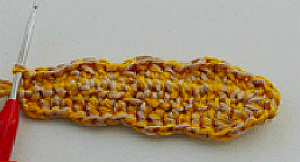 Thus, form another sheet. Having inserted heavily rustling polyethylene between the leaves, sew together leaves and ribbon beads.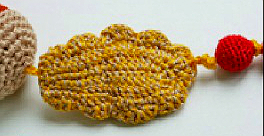 Next, put red beads on the ribbon, separating them with knots. The ends of the ribbon can also be threaded into another bead by tying large knots at the ends. Cognitive toy for the baby is ready.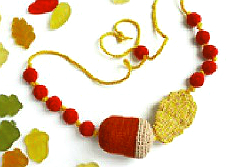 [/L_REPEAT]
Related news
How to mine gems in 2018
How to be leading
How to get rid of jealousy
Difficulties with childcare at home
How to treat lymph nodes
And each has 2 large oval leaves, and between them there are several white bells on a high, thin stalk
How to make jeans