Fluvastatin Drug Biology Project
Fluvastatin
What Is Fluvastatin (Lescol)?
Fluvastatin is the generic form of the brand-name drug Lescol, which is used to treat high cholesterol and help prevent certain heart problems.
This prescription medicine reduces levels of low-density lipoprotein (LDL, or "bad") cholesterol, raises levels of high-density lipoprotein (HDL, or "good") cholesterol, and lowers triglyceride levels in the blood.
Fluvastatin is also given to slow the development of arterial blood vessel blockages and reduce the need for heart procedures in certain people.
In addition, it's used to treat familial heterozygous hypercholesterolemia — an inherited condition in which cholesterol cannot be removed from the body normally — in children and teens ages 10 to 17.
Fluvastatin belongs to a group of drugs called statins. It works by slowing the production of cholesterol by the liver.
The medication is used along with lifestyle changes, such as dietary improvements, exercise, and weight loss.
The U.S. Food and Drug Administration (FDA) first approved fluvastatin in 1993. It's marketed as Lescol by Novartis.
Fluvastatin Warnings
Fluvastatin may cause liver problems. In rare cases, severe and sometimes fatal liver failure has been seen in people taking statins, including fluvastatin.
Your risk of developing liver problems may be higher if you consume alcohol while taking this drug.
Let your doctor know if you drink more than two alcoholic beverages a day before starting on fluvastatin.
Tell your doctor right away if you experience symptoms of liver problems, which may include:
Yellowing of the skin or eyes (jaundice)
Dark-colored urine
Pale-colored stools
Severe or persistent nausea or loss of appetite
Stomach pain
Unusual tiredness or fatigue
Rarely, fluvastatin may cause serious muscle problems, such as myopathy and rhabdomyolysis.
The risk of developing these conditions may be greater in people over age 64 and in those who have poor kidney or thyroid function.
Tell your doctor right away if you notice muscle pain, weakness, or tenderness while taking fluvastatin. Be sure to let your healthcare provider know if these problems persist even after you stop taking fluvastatin.
Fluvastatin may affect your blood sugar levels. People with diabetes should monitor their blood sugar often, and talk to their doctor before changing any medication doses, while taking this drug.
Keep all appointments with your doctor and laboratory while taking this medication.
Let your healthcare provider know you're taking fluvastatin before having any type of surgery, including a dental procedure.
For best results, follow the diet and exercise plan your doctor recommends while taking this medicine.
Before taking fluvastatin, tell your doctor if you have, or have had:
Liver disease or any type of liver problem
Diabetes
Low blood pressure
Seizures
Thyroid disease
Kidney disease
Muscle aches or weakness
A serious infection
Metabolism, electrolyte, or hormonal problems
Homozygous familial hypercholesterolemia (a type of high cholesterol)
Pregnancy and Fluvastatin
You shouldn't become pregnant while taking fluvastatin because it can harm an unborn baby.
Talk to your doctor about using an effective form of birth control while taking this medicine.
Stop taking the drug and tell your doctor right away if you become pregnant while taking fluvastatin.
This medicine can pass into breast milk and may harm a nursing baby. Don't breastfeed while taking fluvastatin.
Fluvastatin Side Effects
Common Side Effects of Fluvastatin
Tell your doctor if any of the following side effects become severe or don't go away:
Headache
Diarrhea
Mild stomach pain or upset stomach
Heartburn
Difficulty falling asleep or staying asleep
Sinus pain
Serious Side Effects of Fluvastatin
Tell your doctor right away if you experience any of the symptoms listed in the Fluvastatin Warnings section above, or any of the following serious side effects:
Chest pain
Confusion or memory problems
Mental or mood changes
Decreased sexual desire or ability
Burning, numbness, or tingling
Fever, chills, persistent sore throat, or other "flu-like" symptoms
Painful or frequent urination
Joint pain
Swollen, red, blistered, or peeling skin
Shortness of breath
Tremors
Unusual bruising or bleeding
Severe stomach or back pain
Signs of an allergic reaction, including rash, hives, itching, hoarseness, difficulty breathing, tightness in the chest, or swelling of the face, mouth, lips, or tongue
Fluvastatin Interactions
Tell your doctor about all prescription, nonprescription, illegal, recreational, herbal, nutritional, or dietary drugs you're taking, especially:
Fluvastatin and Alcohol
Drinking alcohol while taking fluvastatin can increase your risk of unwanted side effects, including liver damage.
Don't drink alcohol while taking this medicine.
Fluvastatin and Other Interactions
Fluvastatin can cause dizziness, which may worsen if you combine the medicine with alcohol.
Don't drive, operate machinery, or perform other activities that require alertness until you know how this drug affects you.
Fluvastatin Dosage
Fluvastatin comes as a capsule or extended-release tablet to take by mouth.
Your dose will be based on your medical condition, age, and response to treatment.
A typical dose is between 20 milligrams (mg) and 80 mg a day.
Your doctor may start you on a low dose of fluvastatin and then gradually increase it.
The capsule is usually taken once or twice daily, with or without food.
The extended-release tablet is usually taken once a day, with or without food.
Swallow the extended-release tablet whole. Don't crush, chew, or split the tablet.
Try to take fluvastatin around the same time each day.
Follow the instructions on your prescription label carefully. Don't take more or less fluvastatin than your doctor recommends.
Keep taking fluvastatin even if you feel well. Don't stop using this medicine without first talking to your doctor.
Fluvastatin Overdose
If you suspect an overdose of fluvastatin, contact a poison control center or emergency room immediately.
You can get in touch with a poison control center at 800-222-1222.
Missed Dose of Fluvastatin
If you miss a dose of fluvastatin, take it as soon as you remember.
But if it's almost time for your next scheduled dose, skip the missed dose and continue with your regular medication schedule.
Don't double up on doses to make up for a missed one.
Video: Lescol (Fluvastatin) Capsules
Fluvastatin images
2019 year - Fluvastatin pictures
Fluvastatin forecasting photo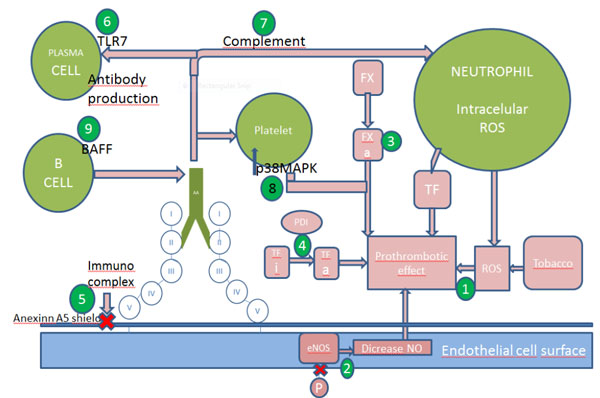 Fluvastatin photo
Fluvastatin new foto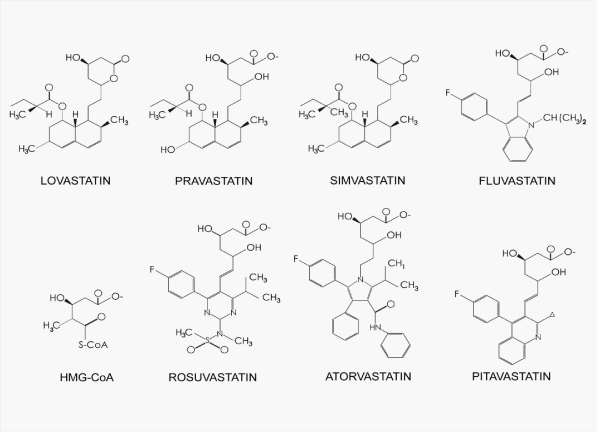 picture Fluvastatin
Watch Fluvastatin video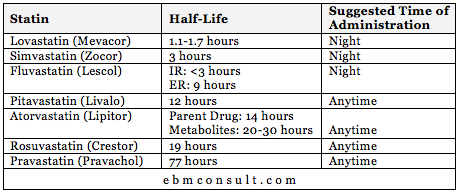 Discussion on this topic: Fluvastatin, fluvastatin/ , fluvastatin/
Related News
25 Outfits That Will Make You Fall ForFeathers
The Gucci Pieces You'll Be Seeing Everywhere NextSeason
Ashley Graham moves Gwyneth Paltrow to tears through story of abusive relationship
How to Cook Beef Tripe
This Texas Teacher Is Helping Fill the Hunger Void for Students When the School Year Ends
How to control blood pressure during pregnancy
Cold Brew Coffee Isnt Just For Drinking: Try These 7 Delicious Recipes
Don't Wash Your Chicken
Usertalk: Sharikah1
Autumn's Hottest Waiting Lists (and How You Get on Them)
How to Learn to Keep Time When Reading Music and Playing a Musical Instrument
Date: 02.12.2018, 06:30 / Views: 83331
---