How can you save during repairs
Interesting, Decor, Workshop, Cheap, Interior
Do not be afraid of constantly changing prices for building materials. Successful repair largely depends on the phased preparation for it and the rational choice of materials. And now let's try with you, using the recommendations of experts to analyze how to organize repairs with a fairly small estimate.
Estimated repair
To begin with, we draw up a phased work plan and estimate. And remember the repair is a controlled process, as well as the cost of it. Begin dimensioning your home, centimeter by centimeter. The actual size may differ from the BTI plan by5-10%, and this is no small cost. After you have dimensioned the space, go to the drawing plan. For a more accurate calculation of finishing materials I also advise you to scan each wall.
READ ALSO:Delightful bedrooms. 50 Ideas
READ ALSO:Old radiators in the interior.24 Ideas
READ ALSO:26 Design hacks for a small bedroom
READ ALSO:Budget loft in Stalin's house
Then you need to decide on the type of repair: it will be capital or cosmetic, as is customary to say now. For new buildings overhaul is recommended to be done in a few years, for the first time, superficial repair is always done. This is due to the fact that the construction is still new and the vibrations in it can at first damage the finish. But the secondary housing can be restored thoroughly. Do not spare money on the screed, insulation, wiring ... Believe me, you need to invest money in basic tasks that are solved for many years. Wallpapers can be re-glued in a year, but the wiring change every couple of years is nonsense. Make an estimate immediately before you destroy your housing, because if there is not enough money, and the construction will be frozen for a long time, another question arises, where to live ?! Always lay down an insurance reserve of 20% for a compiled estimate, as experience shows, this is not extra money. Buy basic materials, plumbing and accessories immediately.This is firstly to allow to agree with the store about the delivery of a large order for free, secondly the prices have a tendency to grow.
Time is money
Imagine that you started a major overhaul in the room where you currently live. In this case, you will have to like it or not, spend some time with your friends, relatives or temporarily rent an apartment, which is also costly.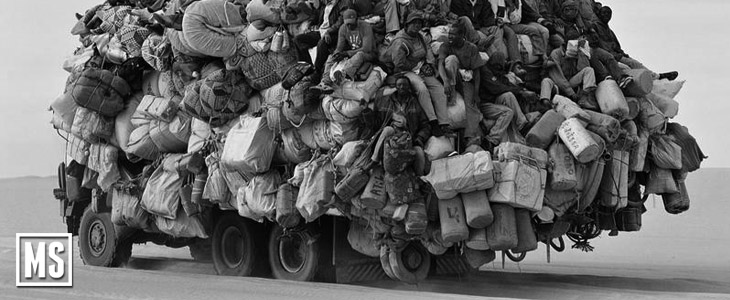 Do not forget that for such commonplace tasks as screed or leveling of walls with a solution for the process may be required from several weeks to a month. In this case, I advise you to apply such approaches as dry screed, leveling of walls with gypsum board, including moisture resistant ones.
READ ALSO:Top 9 Tiny Apartments in New York
READ ALSO:A simple and modern house in Slovakia. 18 Photos
READ ALSO:Light simplicity in Stockholm apartment
Designer services
The services of a designer or architect who will accompany your project to the end is always the right decision, which will never harm a repair.It will help you save on materials, eliminate errors, which in turn will help to avoid numerous changes during the repair, as well as control over the builders, he will assume. But if your budget does not provide for such costs, then do not worry. You can always for more insignificant means use the advice of specialists in those matters that you find it difficult to resolve. And in the era of the Internet a lot of advice, design ideas and information can be found on the Internet.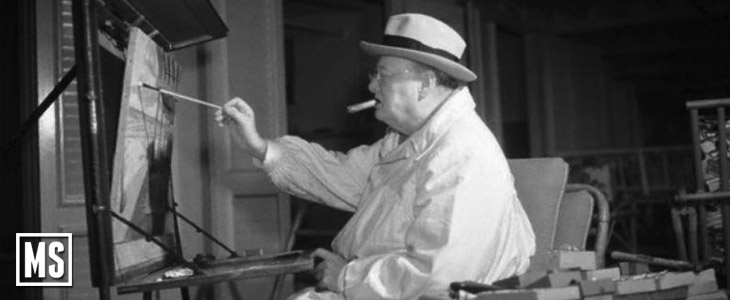 There are online resources where you can design your own interior with furniture and accessories:
Tip:It makes sense to order a detailed electrical plan for the layout of the furniture you came up with. Designers will better cope with a plan that will be clear to builders and easy to implement.
Working hands
When making a repair estimate, you need to understand what work you can do on your own, and for which you need the help of professionals. Taking on the performance of "dirty" or labor-intensive work, which does not need the experience of the builder, it is possible to save a lot of money. As for professionals, there are two methods for solving this problem.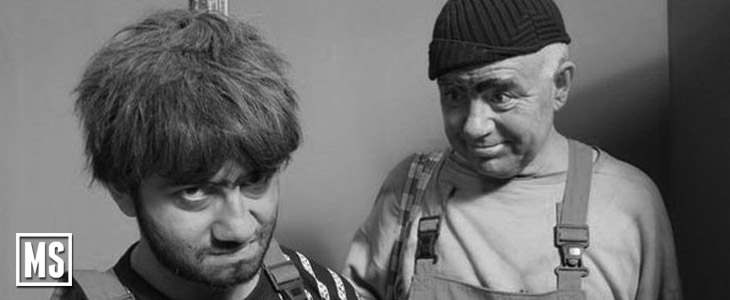 Tip:Plumbing and electrical work, no matter how simple they look, it is better to entrust to specialists. Here the price of the error is very high.
The first is the conclusion of a contract with the company, which in addition to providing a guarantee for all types of its work (usually for a year, and even five years for the roof), is also responsible for all the negative factors of repair in front of your neighbors. The cost of such professionals is certainly high. Another method is to involve unregistered builders in repair on the recommendation of friends. They certainly do not give guarantees, but the cost can vary several times. I also advise you to pay attention that repairs are quite a seasonal phenomenon, therefore performing repairs in the winter or spring you can save on the services of professionals by half. Think carefully about the work that you can take on. Alignment of the walls includes a double primer, and even if you have little experience with the spatula and the rule, the roller primer doesn't do with you. Master classes and video tutorials for repair will help you with this. Such works as laying linoleum and laminate, sticking and painting wallpaper can even be a beginner.If you are familiar with the experience of conducting such work, then under his control all your undertakings will be expected to succeed. Plumbing and wiring must be trusted by specialists to avoid irreparable consequences.
Tip:Want to save and not lose in quality - be repaired during the "dead season". In winter and spring, the rates of the builders are one and a half times lower than the summer rates, or you can ask for a substantial discount.
What to do first
When overhauling, first of all, it is necessary to carry out such "dirty" work as dismantling the old screed, wallpaper, partitions, tiles, etc. In the case of cosmetic repairs, it is possible to perform work in one room, then switch to another one at your discretion.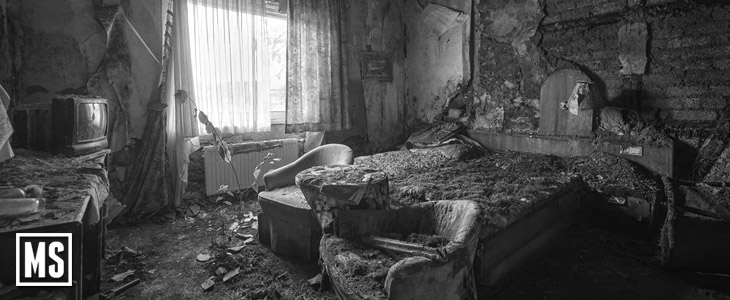 Tip:If you plan to call a car for garbage collection, then ask the neighbors, perhaps someone also does repairs and calling a car with a lifting capacity of five tons for two will cost twice as cheap as an independent car rental capacity of one and a half tons. Do not be lazy to give for scrap old refrigerators, gas stoves, and especially gas columns.By the way, many points of reception of ferrous and non-ferrous metals can pick them up with their own transport, but the price will be lower.
The next stage is screed, wiring replacement, replacement of windows and entrance doors, plastering of walls and ceilings. This is all pretty dusty work. "Clean" work can be started with laying tile and installing plumbing, sticking and painting wallpaper. Such works are always carried out from top to bottom, that is, first the ceiling, then the walls and the floor.
Tip:Do not save on a primer - in terms of square meter, it costs a penny, and the adhesion of materials improves noticeably.
The final stage is a new interior doors, sockets and switches.
New screed
The screed problem begins at the beginning when the solution is created. If the technological process was disrupted, then the solution does not adhere well to the slab, which is sufficient to simply reveal the sound of a void when tapping the screed. If there are cracks on the screed, then walk along it next to the damage, if a stream of dust comes out of the cracks, then you must unambiguously change the screed.
If, however, when studying an old screed, no symptoms of exfoliation were identified, then simply repair the screed using a cement-sand mortar, pour a leveling agent and lay the floor.
READ ALSO:A stunning diamond made of concrete
READ ALSO:Table lamp made of concrete
READ ALSO:Decorative concrete in the interior. 25 Ideas
READ ALSO:8 Interesting Concrete Crafts
Wiring
Posting is a very important issue. If the housing belongs to the secondary market, then for sure the wiring is aluminum, and not copper and insulation has already outlived its. To solve this problem, you need a competent electrician! He will make you the correct wiring, selects the cross-section of wires and machines.
There are"experts"who do not complicate their lives with calculations, they simply choose a 2.5 square meter wire for the entire wiring. mm, calculated for27 Ampere. But this is an expensive and not reliable option, as for lighting devices you can use low-end wires with a cross section of1.5 square meters. mm. And for wires that will power appliances such as an electric furnace, a boiler is necessary for conductors with a cross section of4 square meters. mm.- The rules for the installation of electrical installations. It is also possible to achieve savings by laying wires over the walls (for example, under a plinth).
READ ALSO:How much electricity is consumed by household appliances. TOP 50
Automatic, RCD, and Circuit Breakers
Of course, there are foreign automats, sockets and switches that are reliable and are not cheap enough, but among the domestic counterparts there are also quite reliable and not expensive options, although with a simpler design. Let the design be simpler, but the reliability is much greater than the Chinese components with curved terminals - it's still electricity, which means responsibility.
Plumbing
If you choose plumbing pipes, give preference to German, Czech or Turkish polypropylene pipes. Such polypropylene is cheaper than metal-plastic and copper, but not inferior in reliability. The service life of such pipes is about50 years. Always look at the working pressure (in the marking the figure after the letters PN) and the maximum temperature that the material withstands.
READ ALSO:50 Ideas for Wall-Mounted Mixers
READ ALSO:Rustic Bathroom
READ ALSO:Bathroom with masonry. 40 Ideas
READ ALSO:Arrange things in a small bathroom. 31 Idea
Heated towel rail
Choose galvanized accessories, and not metal, painted under stainless steel, water with oxygen can eat away such a combination. The latter are more suitable for the private sector with its own well, where there is less pressure and cleaner water. In addition, at the moment on the market there are models with two contour solution, consisting of heated water and antifreeze.
Windows
It's better to order windows from the manufacturer, not the dealer. This will allow you to save money, especially since many factories have measuring staff on their staff. Do not chase the number of cameras, because the drop in temperature is directly related to the"cold bridges", which are in the frame. Carefully study the design of the window frame, they are very different. Usually it turns out that the simpler the design of the frame, the morethe "cooler"window.
READ ALSO:Window to the World. Windows of different cities of the world
Also the quality of window installation plays a very important role. Reserve savings is hardware. The more it is the more expensive the window, but it is not recommended to save on quality. It is better to think about any opening doors you can refuse.
Dry blends
The choice of paintwork materials, primer, putty domestic materials instead of imported will not greatly affect the quality of repair, but to reduce costs will help twice. Also, an experienced specialist can advise you on which stages of work it is possible to eliminate thereby saving (for example, plaster processed with fine-grained emery paper after priming is suitable for painting and wallpapering even without putty - if, of course, it is laid exactly).
Ceiling
A modern and reliable way to save money and time on the ceiling is to install a stretch ceiling. And the variety of its textures will please the most sophisticated designer: glossy, matte, of any color and shades.
A cheaper way to finish the ceiling is to glue it over with thick non-woven wallpaper for painting. Relief texture will hide minor flaws and irregularities of the ceiling without additional alignment. Suspended gypsum ceilings can help save on plaster, but on top of them still have to putty and paint. Installation is long, difficult and applies todirty work.
If you notice unpleasant stains on the ceilings of apartments,which belong to the secondary housing - do not panic and sacrifice living space when installing drywall. It is only rust from the ceiling of the house. Clean the primer, paint the stain with an oil paint that will serve as a waterproofing agent for the rusting metal, prime it with a special compound with quartz sand, level it with a putty, then apply water-dispersion paint.
Alignment of walls
A perfectly flat wall is needed where there will be built-in furniture, a wardrobe or a kitchen. For all other cases it will be enough to align the contours of the baseboard. Thick wallpaper will help you to hide minor cracks and bumps. You can also save if you sheathe plasterboard walls, especially if the wall is a bare brick or has large cavities.
Plastering the plasterboard walls is not such a dirty operation as the use of mortars. The disadvantage is that the installation of drywall"eats" the space from 5 to 15 cm, depending on whether it is glue or a profile, and insects can get in the voids between it and the wall. Also, if you sheathe street walls on a balcony or loggia, it is important that the dew point does not move inside the structure.
Tree
An alternative to drywall can be a usual lining, treated with an antiseptic and opened with varnish or paint. Before processing the wood with paint or varnish, it is necessary to prime it well. If you are interested in design alignment of the walls in the room, then an ordinary OSB-plate can be useful.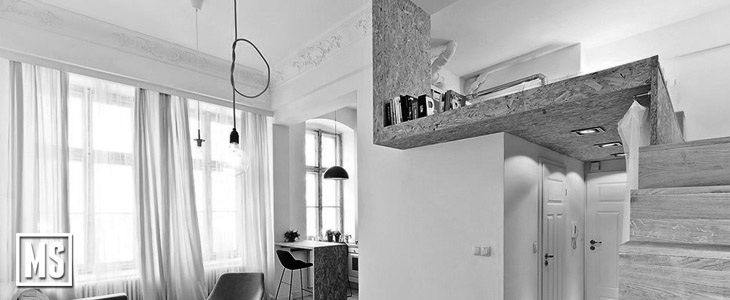 By the way,OSB-platesis a fashionable finishing element that does not require topcoat. If you are not leveling the wall in the bathroom, you can not overpay formoisture resistant classes 3 and 4. For interior work in dry rooms, cheaper "ones" and "two" will fit.
READ ALSO:Wall decoration with wood. 29 Ideas
Wallpaper
Wallpapers are the most economical coating, choose on a non-woven base, sticking such wallpaper requires a minimum amount of effort - just smear the wall with glue. Consumption when sticking monochrome wallpaper or with a small pattern is the smallest. If the room is small, then try to look for the wallpaper on the sale of residues in warehouses.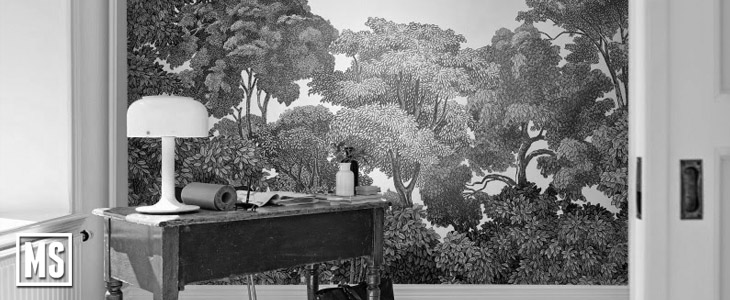 READ ALSO:Wallpaper with a floral motif. 35 Ideas
READ ALSO:Exquisite Pixers summer wallpaper
READ ALSO:TOP 57 Fascinating photo wallpapers
READ ALSO:Photo Wallpaper Collection, 70 Ideas
Wall paint
Painting walls is even simpler and more economical. True, due to vibrations on the walls of a house, paint may crack over time. In order to avoid this, the walls before painting are reinforced with a serpyanka, plaster and spat. When choosing a paint, you can take a cheap option - acrylic paint on a water-based basis. Cracks on the wall up to 2 mm can be hidden with latex paint while saving on putty.
READ ALSO:22 Ideas of Geometric Patterns on the Wall
READ ALSO:Chalk wall in the interior. 32 Ideas
READ ALSO:Ombre Style in Interior
"Naked" walls
You can not spend money on wallpaper at all, but make a home in the style ofLoft, that is, leave bare brick walls.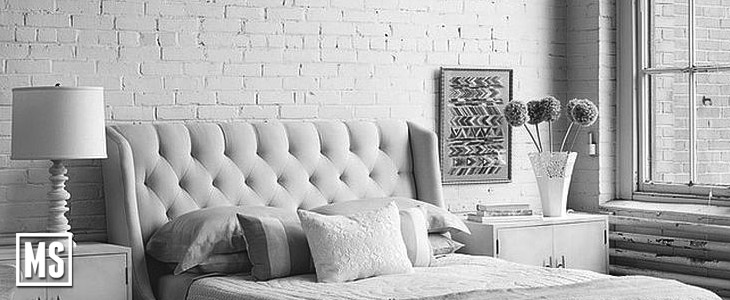 If your walls are not made of bricks - also nothing: a bare concrete wall (colorless primer is obligatory) is an even more fashionable trend that is only gaining momentum.This is the rare case when current design allows you to save money, not spend it.
READ ALSO:Sleeping rooms with masonry. TOP 50
READ ALSO:60 Ideas for stylish brick-wall interiors
A budget kitchen apron
The ceramic apron in the kitchen can be replaced with a glass or acrylic panel, they are cheap and easy to install. You can also apply the design"Loft"- leave the bare concrete opened with varnish or leave the brickwork.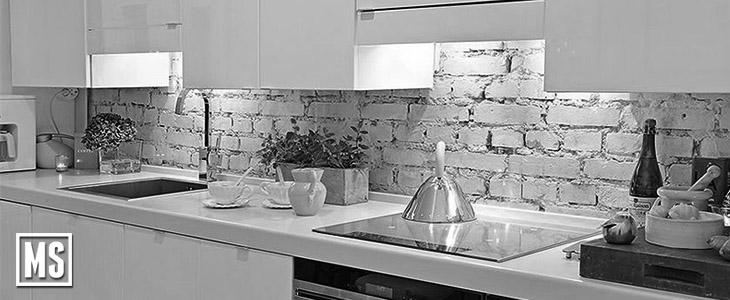 READ ALSO:Tips for creating the perfect kitchen
READ ALSO:Colorful Kitchens. 37 Ideas
Plumbing
Want to save, choose domestic plumbing, less luxurious, but fairly high quality. Choose acrylic or cast iron baths, steel - this is a bad option. They quickly cool down and are highly mobile, which will accelerate the depressurization of the tub and wall joints.
READ ALSO:50 Ideas for Wall-Mounted Mixers
READ ALSO:Rustic Bathroom
READ ALSO:Bathroom with masonry.40 Ideas
READ ALSO:Arrange things in a small bathroom. 31 Idea
Floor finishing
So, let's place the flooring in ascending price: linoleum, laminate, board, parquet. Linoleum is the cheapest option, which has many advantages and is time tested. And if it is also glued by technology, then linoleum will serve you forever. You should not spend money on commercial linoleum, if you do not glue it in the office, where they go on the heels. Thick linoleum is more prone to dents and deformations from furniture.
Laminate looks, of course, better, but in five years the budget laminate will lose its appearance.
Carpet - may cost the price of linoleum, but you throw away a lot of money to clean it, especially if you have young children or animals.
Wooden floor
Dear, but noble choice. If you want to put a wooden floor, then do not waste strength on the screed, use wooden boards to level the floor. If in the future, you plan to put parquet or laminate, then the floor can be sewn up with plywood up to 20 mm.
READ ALSO:Old parquet in a modern interior. 22 Ideas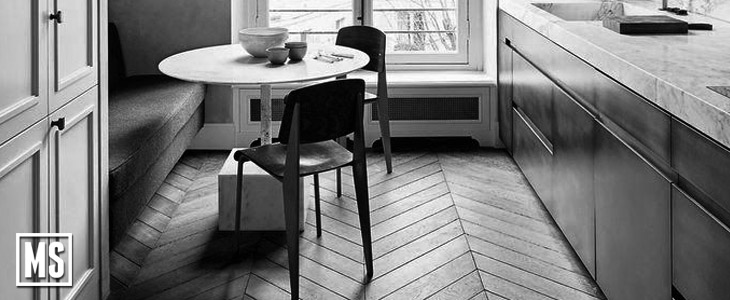 Interior doors
If you do not want to install a standard laminated door, you can buy solid pine, which is sold in all hypermarkets and will cost you much less. The door of natural wood can be opened with varnish, paint and make any design decision that will make your apartment unique. Who loves interior doors with glass, I can please you - the canvases are already sold with cutouts for glass.
READ ALSO:Decorate the doors. 40 Ideas
READ ALSO:30 Ideas for Reusing Old Doors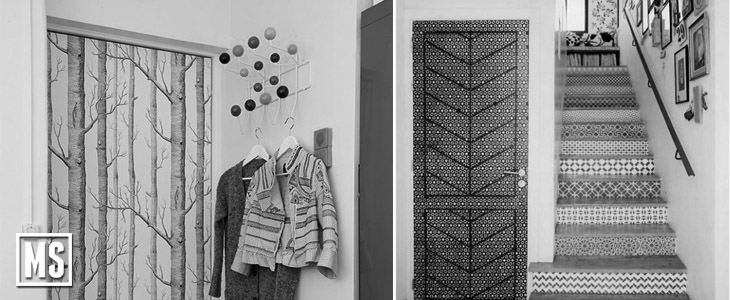 If in your kitchen there is a good hood, the doors can not be installed at all, except for the additional costs, the doors reduce the visual space. Do not rush to solve this problem if you are not sure yet. Live without doors - they can be installed at any time without damage to the repair. If you just want to demarcate the space, then use a curtain - cheap and practical. I wish you good luck in the implementation of all your even the most daring ideas.
Furniture
With the updated repair you want, of course,throw at the dump the Soviet walls and rotten chairs. But looking at the price tags in the stores, I want to visit the dump and return my furniture until better times.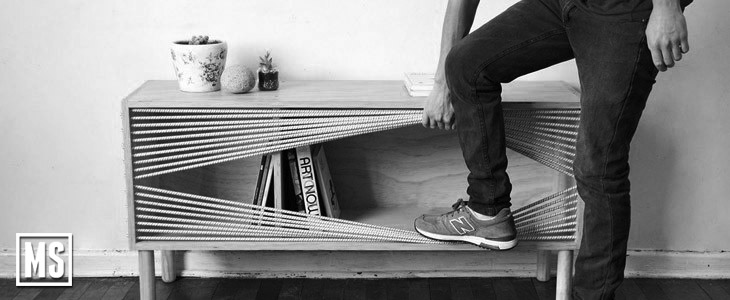 But not everything is so bad friends! There are many ideas that will inspire you to create your own furniture or update the old one so that it fits into the modern interior. On our site Make-Self.net you can find dozens of similar ideas and workshops.
[/L_REPEAT]
Related news
What to write to the boy
What is porridge
Needle-punched Dornit: where and how to apply this material
How to get a credit card
Love avocado Do not throw away a bone. Here are some ways to use it